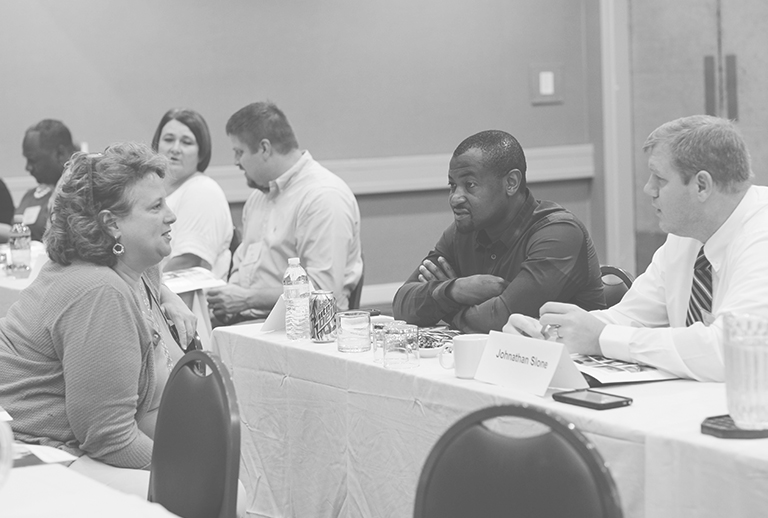 Local principals attend leadership training
by Christy Hoots
VANCEBURG — Two local principals are using knowledge they gained from a leadership institute in North Carolina to better their schools.
Lewis County Central Elementary School Principal Stacy Kidwell was one of 56 Kentucky school leaders chosen to attend the institute in Greensboro, N.C., in July 2015.
Kidwell said the training was not just about leading in school. Instead, leaders were given opportunities to learn about how to be a leader as a person.
"It wasn't your typical training," Kidwell said. "It wasn't school training. It was more personal. We took a lot of personality tests and learned how to be a better leader on a personal level, whether it be in a school or a business or in another capacity. This is information we can take back to integrate into whatever position we hold."
According to Kidwell, she is not disappointed with having applied for the training.
"This is the best leadership training I have ever received. This experience has changed my life and will help me lead Lewis County Central Elementary to the top. I am humbled to be part of such a unique learning experience," she said.
It is also something she would recommend to any school leader.
"I would encourage any principal in the area to apply for it," she said. "It will help any school leader be the best they can be."